NIGERIAN INSTITUTE OF ANIMAL SCIENCE 5TH COUNCIL MEMBERS 2020 – 2023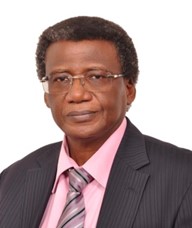 PROF. B. Y. ABUBAKAR
PRESIDENT
Prof. Baba Yusuf Abubakar, OFR, was the pioneer Executive Secretary of the Agricultural Research Council of Nigeria (2006–2016) and is currently a visiting Professor & Chairman of the University Research Council at the University of Abuja. He has Master's and PhD degrees in Animal Breeding and Quantitative Genetics from Cornell University and has over 170 publications.
NIAS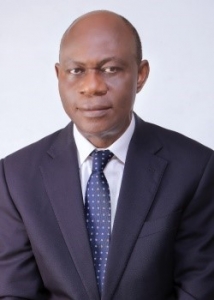 CHIEF S. A. OHWOFA
VICE PRESIDENT 1
Simeon Akpovwoghokohwo Ohwofa holds a BSc Agric-Biochemistry and Nutrition from University of Ibadan, MBA from University of Benin, diploma in Marketing from Institute of Marketing, London and OMP Certificate, Lagos Business School. He is a life member, Lagos Business School Alumni Association. He was the Departmental Head, Feed Industries: (Vitamin Division) Roche Nigeria Limited, (Nigeria Subsidiary of F. Hoffman La Roche) from where he retired in 1995. He's the CEO O. M. Simons Nigeria Limited and Nutrivitas Limited. Both companies are into Animal Nutrition. He also has business interests in Food, Banking and Oil and Gas.
NIAS
PROF. A. O. K ADESEHINWA
VICE PRESIDENT 2
Prof. A.O.K. ADESEHINWA is a Professor of Animal Science and Production Systems at the IAR&T, Obafemi Awolowo University, Ibadan. He is a product of the premier University of Ibadan, where he had his BSc Animal Science, MSc Agricultural Biochemistry and Nutrition, and PhD in Animal Science. He later had Certificates in Pig Stocksmanship from UK and Improved Poultry Management Techniques in South Korea. He is currently the General Secretary, All African Society for Animal Production (AASAP) and the National President, Pig Farmers Association of Nigeria (PFAN). He is a member of several other professional Associations and Societies in Nigeria and overseas
NIAS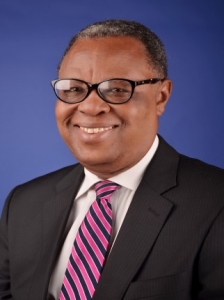 Prof Eustace Ayemere IYAYI
Registrar/CEO
He is a Professor of Animal Nutrition with research interest in 3 broad areas: amino acid and phosphorus utilization in poultry and swine; feed enzymes and biotechnology. Recipient of several merits and academic fellowship awards including Israeli Government Mashav Award, The Austrian Ministry of Science & Technology Award, The 2003 Neville Clarke International Award, DAAD Research Scientist Fellowship, Giessen, Germany, Visiting Scientist (Research Participant Agreement) at the Agriculture and Agri-Food Canada, AB Canada; and Fulbright Senior African Research Scholar, Purdue University, Indiana, USA. Former Head of Department of Animal Science and former Dean of Faculty of Agriculture and Forestry, University of Ibadan. Foundation member of Animal Science Association of Nigeria and foundation Council member of NIAS.
NIAS
DR. TUNDE SIGBEKU
AGRO-ALLIED INDUSTRY
Dr O. Tunde Sigbeku studied Animal Science at the University of Agriculture Abeokuta where he bagged B. Agric (Animal Science), He obtained M.Sc. degree in Animal Science, from University of Ibadan and bagged PhD in Animal Science from same University. He practised as poultry farmer and farm support service provider before joining NAFDAC. He is currently an Assistant Director and Head of Animal Feed and Premix Division (AFPD) of VMAP, NAFDAC.
Dr Tunde is a certified lead inspector, seasoned regulator, a proud animal scientist and food safety expert, trained at the prestigious Hebrew University Israel in 2005.
NIAS

PROF. WAHEED HASSAN
ANIMAL BIOTECHNOLOGY
Waheed obtained is B. Agric. at the University of Ife (now Obafemi Awolowo University), from where he obtained Bachelor of Science in Agriculture. He proceeded to Ahmadu Bello University, Zaria, Nigeria for his Master's Degree in Animal Science with specialization in Breeding and Genetics. He won an European Union Scholarship award to pursue a Ph.D. at the Institute of Animal Breeding and Genetics, Justus Liebig University, Giessen, Germany. He rose through the ranks and was elevated to the rank of Professor in 2005. Professor Hassan has to his credit over 100 scholarly publications. He was Editor-in-Chief of the Tropical Journal of Animal Science (2005 to 2009), and the Nigerian Journal of Genetics (2008 to 2012), and served as Deputy Editor-in-Chief of the Journal of Agriculture and Environment
NIAS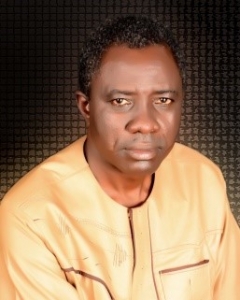 PROF. OJOH MOMOH
ANIMAL BREEDING & GENETICS
Professor Momoh attended the defunct Federal University of Technology, Makurdi which later became University of Jos, Makurdi Campus where he graduated in 1988 with B. Agric. (Animal Production) . He obtained M.S.c and Ph.D in Animal Breeding and Genetics in 1994 and 2005, respectively. Professor Momoh teaches Animal Breeding, Genetics and Biometrics in the College of Animal Science, Federal University of Agriculture, Makurdi. He is the current State Chairman, Animal Science Association of Nigeria (ASAN), Benue State.
NIAS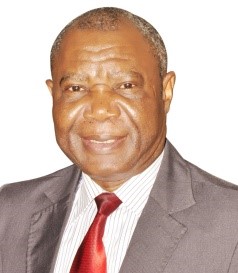 PROF. UDOH HERBERT
ANIML. PHY. / BIO. CLIMATOLOGY
Professor Udo Herbert holds B.Agric. (Animal Science) (UNN), M.Sc. Animal Science and Ph.D. Animal Physiology (UI) degrees. He pioneered research on the construction and evaluation of an artificial vagina for collecting rabbit semen in Nigeria. His research focus is on assisted reproductive technologies and reproductive management of farm animals. Professor Herbert was National President of the Nigerian Society for Animal Production and Nigeria's Representative in the Standing Committee of the International Congress on Animal Reproduction
NIAS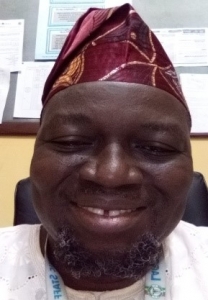 DR. RAFIU ADEBAYO ASAFA
CIVIL SOCIETY ORG.
Dr. Adebayo obtained a Bachelor of Agriculture degree in Anim. Prod. from Ogun State University, Ago-Iwoye in 1990. MSc. and Ph.D. (Animal Nutrition) from the University of Ibadan in 1992 and 2012 respectively. Dr. Asafa is also the Coordinator of the National Vitamin A and Iodine Support Group (NVAISG), an organisation recognized by UNICEF
NIAS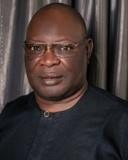 PROF. PETER BARJE
DAIRY SCIENCE
Prof Peter Barje holds a B.Sc. Agric, M.Sc. and PhD (Animal Science) from Ahmadu Bello University Zaria. He work with National Animal Production Research Institute, ABU, Zaria as a Researcher/Lecturer in dairy cattle production. He has been involved in both international and local funded projects.
NIAS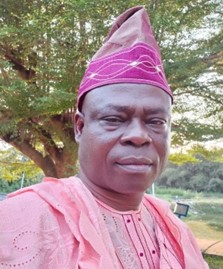 DR. OGUNWOLE O. ADENIRAN
FEEDMILLING INDUSTRY
Dr Olugbenga Adeniran Ogunwole holds BSc (Honours) Agriculture, MSc Agricultural Biochemistry & Nutrition. Olugbenga was Animal Nutrition/Management Consultant, Agent, Distributor & Collaborator, OM Simons Nig. Ltd/Nutrivitas Ltd in 2000. He had Doctoral Degree (PhD) in Agricultural Biochemistry & Animal Nutrition at the University of Ibadan in 2004. He was the Pioneer Chairman, ASAN-OYO, Southwest Zonal Coordinator and the current General Secretary, ASAN.
NIAS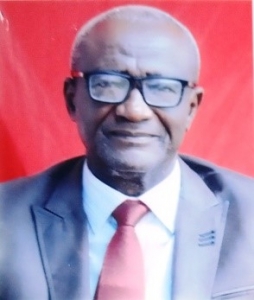 PROF. AKANEREN I. ESSIEN
LIVESTOCK ECONOMICS AND MARKETING
Prof. Akaneren Idem Essien obtained his Bsc. M.Sc. and Ph.D Animal Science from the University of Ibadan, Ibadan. He rose through the ranks as Head of Department of Animal Science, Dean of Agriculture, Chairman Committee of Deans (UNICAL); Chairman Association of Deans of Agriculture in Nigerian Universities (ADAN); Deputy Vice-Chancellor (Academic) University of Calabar, Ag Vice-Chancellor University of Calabar (2002 – 2005) and Vice-Chancellor University of Uyo (2005 – 2010). He is a member of different professional bodies but local and international.
NIAS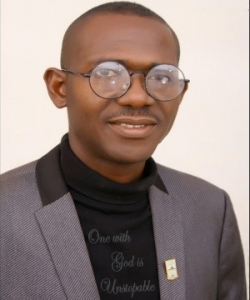 DR. DAVID SHAAHU
LIVESTOCK EXT. & INFO TECH
David Terhemba Shaahu is a holder of B. Agric Degree, Master of Science degree and Doctor of Philosophy in Animal Nutrition, all in the Federal University of Agriculture Makurdi. and a Certified Agricultural value chain expert from Bern University of Applied Sciences, HAFL, Switzerland. A specialist/consultant in Animal Nutrition and Management (Monogastric). Employed by the University of Agriculture Makurdi as a Graduate assistant, and rose through the ranks to Associate Professor.
NIAS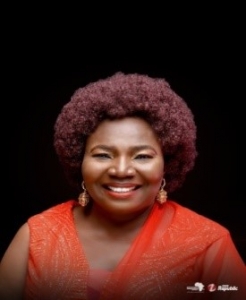 PROF. CORDELIA EBENEBE
LIVESTOCK PRODUCTION AND ENVIRONMENT
Professor Cordelia Ifeyinwa Ebenebe is a Professor of Animal Production and Management with special interest in micro and minilivestocks including grasscutter, rabbit, snail, edible and economic insects. Her first degree: B. Agric. Tech. (Animal Production and Health Technology) was from Federal University of Technology Akure, and second degree M. Sc. was from University of Ibadan; her doctoral degree however, was in Biological conservation from Nnamdi Azikiwe University, Awka. Following her PhD, she has been working assiduously to develop micro and minilivestock production and utilization.
NIAS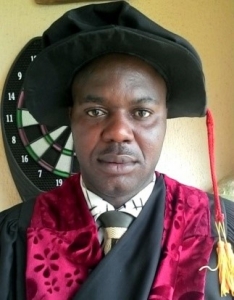 DR. DOZIE ONUNKWO
LIVEVESTOCK PROCESSING AND PRESERVATION TECH
He has the academic qualifications of Bachelor of Agriculture with honours in Animal Science and Animal Health from the Federal University of Agriculture, Umudike now Michael Okpara University of Agriculture, Umudike, Abia State as well as the Master and Doctorate degrees of the Rivers State University of Science and Technology, Nkpolu, Rivers State. Dr. Dozie Onunkwo is the Research Programme Leader of Animal Production and Improvement Programme of Michael Okpara University of Agriculture, Umudike. He has published over 200 quality journal articles.
NIAS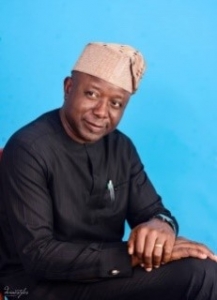 PST. TAIWO ADEOYE
POULTRY SCIENCE
Taiwo Adeoye, hold B.Agric. & M.Sc degrees in Animal Science,ABU, Zaria and UI, Ibadan respectively.He has over 30 years post qualification experience with Pfizer AH/Livestock feeds Plc. and Gateway Bank now Access Bank Plc, where he held several management positions. He is MD Rostal Resources Limited. A company involved in Agricultural Consultancy, Training, Capacity Building and Farming. Rostal Resources represents Kaesler Animal Nutrition, Germany and E. Nechmad Ltd. Israel in distribution of Nutritional and other animal production inputs. He is Past president ASAN (September 2014 - November 2020).
NIAS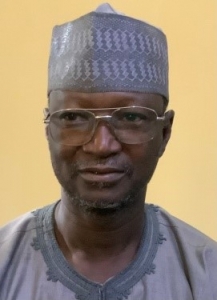 PROF. I R. MOHAMMAD
PASTURE AND RANGE SCIENCE
Prof. Mohammad graduated from University of Sokoto, (Usmanu Danfodiyo University, Sokoto), (BSc. Agriculture). He had is M.Sc and PhD Animal Science, ABU. . I joined NAPRI/ABU, Shika-Zaria in December, 1990. I was also a collaborating research scientist with ILRI and ICRISAT. Transferred my services to BUK in 2004 where I rose to rank of Professor of Animal Science in 2009. His research interested is in the area of pasture agronomy and range management, nutrition of grazing animals and integration of forages into farming systems. He had over 217 publications. He was the pioneer Head, Department of Animal Science (2005-2009), Dean, Faculty of Agriculture (2013-2016).
NIAS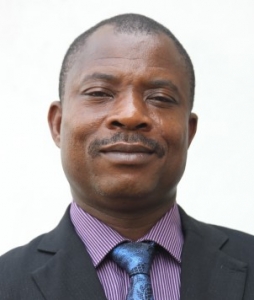 PROF. BAMIKOLE MUSIBAU
SMALL RUMINANT PRODUCTION
Dr. Bamikole is a Professor of Herbivorous Animal Nutrition in the Department of Animal Science, University of Benin, Benin City, Nigeria. He has done extensive research on feed and forage resources evaluation in ruminants and rabbits as well as in vitro assessment of Nigerian medicinal plants and their bioactive components in ruminant methanogenesis abatement. He has over eighty publications in reputable local and international journals. He was a visiting scientist at Kuju Agricultural Research Centre, Kuju, Japan as well as Kyushu University, Fukuoka Japan
NIAS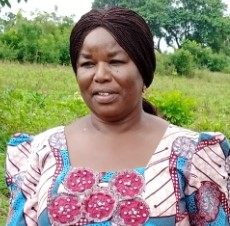 MRS MARY AKU
SWINE PRODUCTION
Mrs Aku, Mary Iveren obtained BSc Agriculture (Animal Production) from ABU., Msc. in Animal Production & Management from University of Agriculture, Makurdi. She attended Ghent University at Belgium and was trained and certified in Dairy Technology. In 2009, she was at IOWA State University in USA for special training and certification in Advanced Swine Production and Basic Sausage Short Course. She joined Akperan Orshi College of Agriculture Yandev (AOCAY) now a Polytechnic, as a Lecturer.
NIAS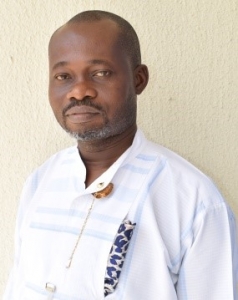 PROF. IBISIME ETELA
SOUTH SOUTH
Prof. Ibisime Etela holds a doctorate majoring in ruminant nutrition and production from University of Benin as well as Master's and bachelor's degrees in Animal Science from Rivers State University all in Nigeria. He is Dean, Faculty of Agriculture, University of Port Harcourt,Nigeria. He was Research Advisor to Shell Petroleum Development Company of Nigeria Limited (SPDC) in 2015. Prof. Etela has over 70 publications including journal articles, book chapters, and conference papers at national and international agricultural and agribusiness fora.
NIAS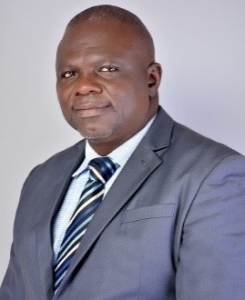 DR. ADEKOYA OWOSIBO
SOUTH WEST
Dr. Owosibo obtained B.Sc. and M.Sc. in Agricultural Biochemistry and Nutrition (Animal Science) from the University of Ibadan in 1995 and 1998 respectively. He obtained PhD in Monogastric Animal Nutrition and Management in 2007 from the same University. He is currently the Provost/CEO of Federal College of Animal Health and Production Technology, Ibadan
NIAS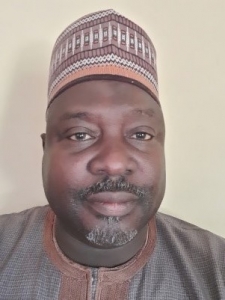 PROF. SHUAB BALA ADAMU
NORTH WEST
Prof Adamu holds BSc. Animal Science, MSc. Animal Production and PhD. Animal Nutrition. He is the Dean Faculty of Agriculture, University of Maiduguri
NIAS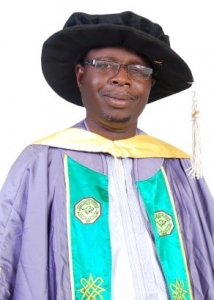 PROF. AMINU ABUBAKAR
NORTH-EAST
Prof Abubakar holds BSc. Agriculture (UDUS), MSc. (U. I.) 1997 and PhD. (UDUS) Animal Science. He is currently the Provost, College of Agriculte and Animal science, Uthman Danfodio University Sokoto
NIAS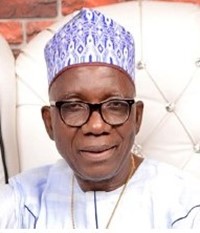 Sir Felix Eneche
(Ex-Officio)
Sir Felix Usman Eneche bags his degree in Ahmadu Bello University, Zaria B.Sc Agric. (Animal Science).He worked with Benue state ministry of Agriculture. At creation of state in 1991, he was deployed to Kogi State Ministry of Agriculture where he continued his service and retired as Director Livestock and Head, Veterinary Livestock Services Department. He was the First Vice President.
NIAS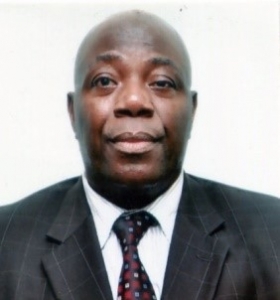 Dr. G.O. Oyediji
(Ex-Officio)
Dr Godwin Oyedele Oyediji is the founder of both Animal Science Association of Nigeria (ASAN) and the Nigerian Institute of Animal Science (NIAS). He obtained his B.Sc Agriculture (Animal and Poultry Science) from the University of Guelph, Ontario, Canada. He obtained his M.sc. and Ph.D from the University of Ibadan. He was the pioneer Registrar/CEO of the Nigerian Institute of Animal Science.
NIAS

Prof. E.A. Adebowale
Member
Adebowale is a Professor of Animal Science (Ruminant Nutrition) since October 1992. He was the Executive Director of the Institute of Agricultural Research and Training,Moor Plantation Ibadan Nigeria between January 2003 and December 2008. He was the Pro-Chancellor and Chairman Bowen University Governing Council between. He is widely travelled. He is the author of Divine Mirror (2000), Overtaking without Running (2014) and over 100 peer-reviewed publications.
NIAS