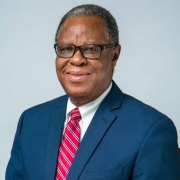 Prof Eustace Ayemere Iyayi
REGISTRAR/CEO
He is a Professor of Animal Nutrition with research interest in 3 broad areas: amino acid and phosphorus utilization in poultry and swine; feed enzymes and biotechnology. Recipient of several merits and academic fellowship awards including Israeli Government Mashav Award, The Austrian Ministry of Science & Technology Award, The 2003 Neville Clarke International Award, DAAD Research Scientist Fellowship, Giessen, Germany, Visiting Scientist (Research Participant Agreement) at the Agriculture and Agri-Food Canada, AB Canada; and Fulbright Senior African Research Scholar, Purdue University, Indiana, USA. Former Head of Department of Animal Science and former Dean of Faculty of Agriculture and Forestry, University of Ibadan. Foundation member of Animal Science Association of Nigeria and foundation Council member of NIAS.
NIAS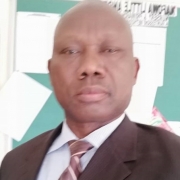 Dr. Musa Jimoh Yusuf
Director, Finance and Account
Dr M.J Yusuf is the Director, Finance and Account
NIAS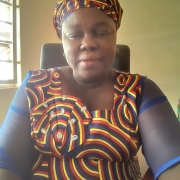 Dr. Mrs. B.O. Akinfolarin
Director, Education and Liaison Department
Dr Mrs. B.O. Akinfolarin is the Director, Education and Liaison Department
NIAS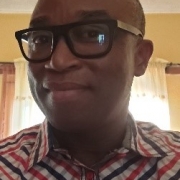 Mr Ifeanyi Njoagwuani
Director, Regulatory Affairs Department
Mr. Ifeanyi Harry Njoagwuani is currently a Deputy Director and Head, Regulatory Affairs department of the Nigerian Institute of Animal Science which is an Agency responsible for all matters pertaining animal husbandry in Nigeria.
Mr. Njoagwuani has over 30 years' experience in poultry, feed mill industry and feed safety. He has been involved in various poultry and animal feed technical working groups in Nigeria and has contributed to legislations relating to the feed industry in Nigeria.
Mr Ifeanyi Njoagwuani is the Director, Regulatory Affairs Department
NIAS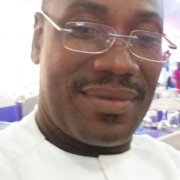 Mr Fitzgibon Ukambo Ekpo
Deputy Director, Research and Extension Department
Mr. Fitzgibon Ekpo, an indigene of Nsit Ubium in Akwa Ibom state was born on March 9, 1970 in Calabar, Cross River State, Nigeria.
He is a graduate of animal science from university of Calabar (B. Agric., Animal Science) and University of Uyo (M. Sc., Animal Production and Management).
Mr. Ekpo started his working career with the Akwa Ibom state agricultural development programme in 2000 as an extension officer and later a subject matter specialist, (sms) (livestock) saddled with the responsibility of training farmers, extension agents and block extension supervisors on modern innovative techniques of animal agriculture. Mr. Ekpo remained an SMS team leader from 2002 to 2011.
He joined the Nigerian Institute of Animal Science in 2011 as a Chief Animal Scientist and was deployed to south- south zone as the zonal development officer. He coordinated / executed the activities of the institute in the zone from 2011 to 2019.
He was promoted to an Assistant Director in 2015 and later Deputy Director in 2019. In 2020, he was transferred to Abuja and currently, he is the head, Research and Extension Department, Abuja.
NIAS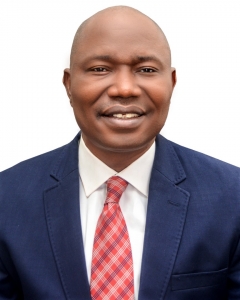 Mr Alike Peter
Deputy Director, Accreditation and Curriculum
Mr Alike Peter is the Deputy Director Accreditation and curriculum
NIAS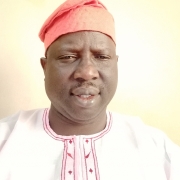 Mr Olufemi Adebayo Atunbi
Head, Inspectorate Department
Atunbi has over two decades of work experience in public and private sector on agricultural management, production, poverty alleviation and development practice. He studied Animal Science at the Obafemi Awolowo University, Ile-Ife where he bagged B,Agric. (Animal Science) in 1993. He obtained M.Sc. Animal Science from the same University in 2007. He was a pioneer member of Global Masters in Development Practice (GMDP) progamme at the University of Ibadan in 2010 and was awarded Masters in Development Practice (MDP) in 2012. He also has a Certificate in Integrated Approaches to Sustainable Development Practice, Earth Institute, Columbia University, New York.
Mr. Atunbi worked in Songhai Project, Porto-Novo, Republic of Benin, from 1996 to 1999 where he contributed meaningfully to development of the Centre. While at Songhai, he was in charge of the hatchery unit and also oversee broiler production. He led the Songhai team in 1998 to evaluate Ghana Country Forestation Programme(CFI) facilitated by the American Peace Corps. He resigned from Songhai project in 1999 and joined Oyo State Local Government Service where he rose to the position of Director of Agriculture. While at the Local Government Service, he made an immense impact at ensuring peaceful coexistence between farmers and Fulani herdsmen in all the Local government he served. He participated in Second National Fadama Development Programme (FADAMA II).
Mr. Atunbi transferred his service to the Nigerian Institute of Animal Science, in November, 2015 where he is now Deputy Director/Head, Inspectorate and Compliance Department.
NIAS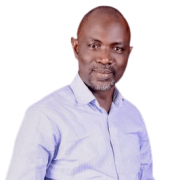 Dr Babatunde Fola Adebayo
Head, Training and Internship Department
Dr Babatunde Fola ADEBAYO was born March 19th, 1974 to the family Engr. and Mrs Ayoade Adebayo of Saka's compound, Iwo, Iwo Local Government of Osun State. He had his elementary education at C.A.C Primary School, Jebba, Kwara State and A.U.D Primary School, Iwo, Osun State from 1979 to 1982, and from 1982 to 1984, respectively. He proceeded to Iwo Grammar School, Iwo in 1984 where he concluded his secondary education in 1989. He was admitted to Federal College of Animal Health and Production Technology in 1991 where he obtained his OND (Upper Credit) in Animal Health and Production Technology in 1994. He proceeded to the University of Ibadan to study Animal Science from where he graduated with Second Class Upper Division in 2001. Immediately after his National Youth Service in 2002, he returned to the University of Ibadan for his Masters Degree in Animal Science which he successfully completed in 2004 with a Ph.D grade. He went back to the University of Ibadan in 2014 for his Ph.D programme at the Department of Animal Science on a part-time basis. He concluded the programme with a successful defense of his thesis in June, 2021.
Dr Adebayo is a Registered Animal Scientist (RAS) with the Nigerian Institute of Animal Science. He is also a member of Animal Science Association of Nigeria (ASAN),
Dr Babatunde Fola Adebayo is the Head, Training and Internship Department
NIAS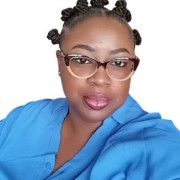 Ms Ali Alvina Ajuma
Ag. Head, Administration Department
Ms Ali Alvina Ajuma is the Ag. Head, Administration Department
NIAS